Australian summer starts in December and is arguably the best time to visit Sydney.
The Bondi coastal walk provides a dramatic backdrop and lovely scenery.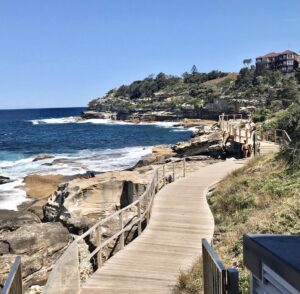 Who else thinks of beaches when you think if summer? Australia is home to some of the most beautiful and iconic beaches. One of our favorites is Bondi. Picturesque water meets fine, white sand. With trendy, laid back cafes and local pubs, Bondi is a bit of a scene.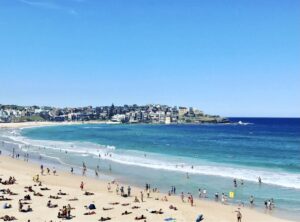 No trip to Bondi would be complete without paying a visit to the Most Photographed Pool in the world, Bondi Icebergs Pool. This saltwater pool is something out of a dream. Imagine swimming in a  pool with the waves crashing around you, looking out toward beautiful Bondi.
If you're looking for a great fine dining experience to enjoy the view of Bondi and the Icebergs Pool, make sure to check out Icebergs. We did the 9 course tasting menu and it was fab.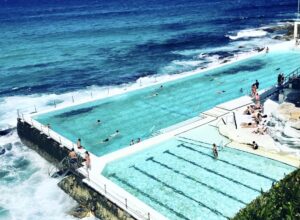 The seafood in Sydney is sensational!